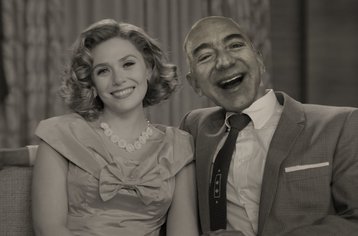 "Leveraging a flexible, secured cloud video infrastructure powered by AWS, Disney+ was able to handle more than 10 million new Disney+ sign-ups within 24 hours of its 12 November 2019 launch," the companies said in a joint statement.
Disney said that it would also use AWS for machine learning, database, storage, content delivery, serverless, and analytics services.
"Disney+ has completely reinvented what is possible in content delivery by challenging convention and using cloud technology to build a streaming product from scratch that had never been launched and marketed before on such a global scale," said Joe Inzerillo, executive vice-president and CTO of the Walt Disney Company's direct-to-consumer division.
"AWS has been our preferred cloud provider for years, and its proven global infrastructure and expansive suite of services have contributed meaningfully to the incredible success of Disney+."
Amazon now hosts much of the world's streaming platforms, including its own popular Prime Video service. Netflix is also a major AWS user, paying its rival for most of its computing and storage needs, including databases, analytics, recommendation engines, and video transcoding.
But Netflix's actual video traffic is delivered via its extensive Content Delivery Network, Netflix Open Connect. The company partners with over a thousand ISPs to "localize substantial amounts of traffic with Open Connect Appliance embedded deployments."
Amazon's strong cloud performance has meant that its competitors still pay to use its platform. In retail, it's a different matter, with companies like Walmart and Target not only refusing to use AWS, but going as far as to block suppliers from using the cloud provider.