Popular video conferencing company Zoom added millions of new users and saw revenue skyrocket amid the Covid-19 crisis.
Revenue for the first quarter of 2020 came in at $328 million, up 169 percent year-over-year.
Keeping us online during the pandemic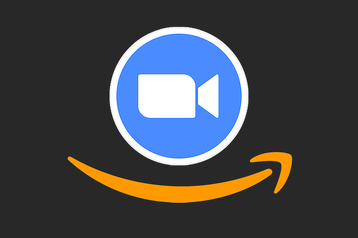 In an earnings call, CEO Eric Yuan said that the company peaked at over 300 million daily meeting participants, free and paid, in Zoom meetings, up from the previous record of 10 million in December 2019.
"We had an approximately twentyfold increase in our metric of annualized meeting minutes run rate, which jumped from 100 billion at the end of January 2020 to over 2 trillion meeting minutes based on April 2020's run rate," Yuan said (via SeekingAlpha).
"Scaling capacity to meet this incredible increase in traffic and use cases while providing uninterrupted, reliable and high-quality services to our customers have been a tremendous undertaking for our team. And we could not have done it without relying on our partners. When the pandemic crisis started, our own data centers could not scale fast enough to handle the unprecedented traffic. Fortunately, some of the top public cloud providers were there to help."
In particular, Yuan thanked Amazon Web Services and CEO Andy Jassy for helping quickly meet rapidly growing demand. "As our demand increased and we had limited visibility into the growth, AWS was able to respond quickly by provisioning the majority of the new servers we needed, so sometimes adding several thousands a day for several days in a row," he said.
He added that Zoom "customer Oracle also showed a great support to help us. Not only did Larry Ellison record a great video to encourage our team to do the right things for the world, but also offered Oracle cloud support. We also provisioned a number of servers in the Oracle cloud as the demand for Zoom continued to increase." Oracle previously tried to make it sound like it was the primary cloud provider for Zoom, before AWS set the record straight.
Zoom also has a significant footprint in colocation data centers. Zoom has publicly confirmed it is an Equinix customer, while DCD understands it also has a significant footprint at Digital Realty facilities.
Using the cloud allowed for rapid expansion to meet demand, but comes at a higher cost, CFO Kelly Steckelberg said.
"Higher incremental cost also resulted from leveraging the public cloud providers, which was critical to our ability to meet the sudden exponential growth in usage, as the crisis spread and governments instituted stay-in-place policies around the world," she said.
"Moving forward, as we build additional capacity in our own data centers, we expect to gain some efficiencies, bringing gross margin back to the mid-70s in the next several quarters ahead."