Avaio has acquired a defunct golf course in Pittsburg, California, on which it plans to develop a technology park and data center.
Silicon Valley reports that the City Council this week approved selling 101.7 acres of land in Contra Costa County that made up the Delta View Golf Course to Pittsburg Land Holdings, a subsidiary of Avaio Digital Partners, for $16.7 million.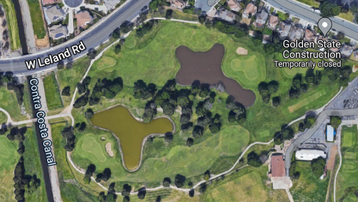 The City Council approved the purchase agreement in a 4-0 vote, with Mayor Holland Barrett White absent. Under the agreement, the city will provide financing to the company for the acquisition.
Details around how many data centers or their specifications were not shared.
Originally part of the rifle range for the US Army's former Camp Stoneman, the land was given to the city by the federal government in 1947 and opened as a nine-hole golf course. The site closed abruptly in 2018.
Founded in 2016, Avaio Capital is a US infrastructure investment firm focused on the digital, water, energy transition, and transportation sectors. Last February the company launched Avaio Digital Partners to focus on build-to-suit development and construction of sustainable hyperscale data centers in the Americas and Europe.
With $375 million in funding, Avaio said at the time the company had a pipeline of hyperscale projects already under development in the US, Canada, and Western Europe representing over 400MW of capacity.
It has acquired land in Ireland's Mayo County and plans to develop two data centers on land next to a former manufacturing facility, and announced plans to develop a 50MW facility in Gatineau, Quebec.
Pittsburg City officials had reached an exclusive negotiating rights agreement with Energy Delivery Solutions that year, and was close to sealing the deal, agreeing to a price and timeline. However, Energy Delivery Solutions was then acquired by Avaio, which briefly stalled the project.
Pittsburg, California, is a city located on the southern shore of the Suisun Bay in the East Bay region of the San Francisco Bay Area.