Avaio and Adam Real Estate have partnered for a new hyperscale joint venture in Quebec, Canada.
The companies this week announced the launch of Gatineau Data Hub (GDH), a joint venture focused on the "development of new, sustainable, hyperscale data center capacity" in Gatineau, Quebec.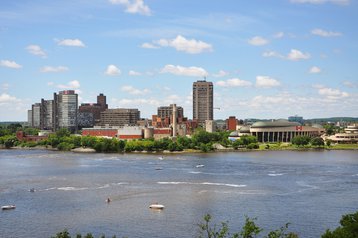 Gatineau is to the north of Ottawa city on the other side of the Ottawa River. The anchor project is being "developed as a scalable facility," with the ability to eventually support up to 50MW of capacity. Timelines or facility sizes weren't shared.
"Gatineau is an exciting location for new data center capacity to serve customers in the National Capital Region and beyond, especially given Quebec's abundant and inexpensive low-carbon power and supportive development environment," said Avaio partner Mark McComiskey. "We look forward to working with our partner Adam Real Estate, as well as the province of Quebec and the Gatineau and Greater Ottawa communities to help develop new critical, sustainable digital infrastructure in this key market."
Adam Real Estate President Alain Ada added: "We are excited to be bringing this project to help serve the National Capital Region's growing technology industry. GDH offers a great opportunity to meet Canada's need for new green data capacity."
Founded in 2016, Avaio Capital is a US infrastructure investment firm focused on the digital, water, energy transition, and transportation sectors. Last February the company launched Avaio Digital Partners to focus on build-to-suit development and construction of sustainable hyperscale data centers in the Americas and Europe.
With $375 million in funding, Avaio said at the time the company had a pipeline of hyperscale projects already under development in the US, Canada, and Western Europe representing over 400MW of capacity.
The group last month acquired land in Ireland's Mayo County and plans to develop two data centers on land next to a former manufacturing facility.
Adam Real Estate is a private Canadian company engaging primarily in real estate development and asset management in the National Capital Region of Canada. It owns a portfolio of commercial and residential buildings, with this announcement its first data center venture.