AT&T Mexico is moving its critical IT and business processes to Oracle Cloud Infrastructure (OCI).
Announced this week, AT&T hopes that the move to the cloud will improve its productivity and reduce its total cost of ownership over the next five years.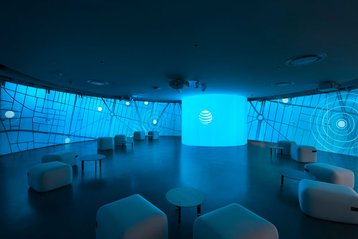 "AT&T Mexico's cloud transition continues to be a strategic lever for our growing and evolving business, enabling us to complete end-to-end processes with the agility and scalability necessary to deliver connectivity services to a growing number of users," said Jeronimo Diez de Sollano, chief information officer, AT&T Mexico.
"Oracle has been a trusted collaborator with AT&T Mexico; this collaboration plays a part in our digital transformation program and the search for efficiencies and new market opportunities."
AT&T first began working with OCI in May 2021. The companies extended this in August 2022 with a five-year deal which saw AT&T's global operations move to OCI.
Angel Alija, senior vice president of telecommunications at Oracle, said: "Having clients like AT&T in the Oracle Cloud Querétaro region reflects the strong customer growth OCI is seeing across the country. We're privileged to work with AT&T to build capabilities that will allow them to create more and better services that optimize the experiences of all AT&T users."
AT&T Mexico is the latest telco to announce partnerships with Oracle. This week saw Japan's KDDI announce that it would be using the cloud provider's service for disaster recovery, and earlier in February 2023, Telefonica Brasil committed to moving 100 percent of its applications to OCI.
Oracle launched a new cloud region in Mexico in June 2022. It is the company's first in the country. This was shortly followed by the announcement of a second in September 2022 which will be hosted in an América Móvil-owned Telmex data center.