Atos is continuing its efforts to sue the UK government over its awarding of a massive supercomputing contract to Microsoft instead of the French company, with the case due to be heard in the UK High Court soon.
In 2020 the Met Office announced it would spend £1.2 billion (US$1.56bn) on building the world's most powerful supercomputer dedicated to weather and climate. Within the total £1.2bn contract, the supercomputer itself is expected to cost £854 million ($1.2bn).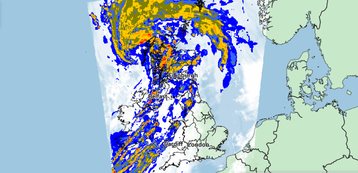 The contract was eventually awarded to Microsoft, which will integrate its Microsoft Azure's supercomputing-as-a-service with an HPE Cray EX system for a 60 petaflops system. The Met Office currently operates three Cray XC40 machines, each capable of up to seven petaflops.
In February, Atos filed a lawsuit against the Met Office and UK Government, claiming procurement laws were breached in awarding the contract to Microsoft. The lawsuit was the first public mention that Microsoft had won the contract.
Atos is suing the Met Office and the Department of Business and Energy BEIS, alleging breaches of public contracting regulations. The company claims its bid was wrongly dismissed as non-compliant, and wants the High Court to say it should have been awarded the contract, along with damages.
The government denies the claim and says Atos submitted a flawed and non-compliant bid. The FT reports the case is due to go to the High Court next month.
According to the Sun, the Met Office had hoped the new forecasting system would be up and running by July. However, Court documents claim "unacceptable" outages – presumably of the current HPC systems – threaten "critical UK weather and climate services" and potentially risk "safety of life."
The documents also suggest the ongoing chip shortage and supply chain issues are likely to delay the development further.
The Met Office told the Sun there had been "delays in the delivery of the first phase of our new supercomputing capability," blaming the pandemic.
But it added: "In light of the ongoing supply chain issues being faced by many suppliers, we have recently worked with our current supercomputing suppliers to ensure our existing supercomputing capability remains fully supported, resilient, and able to provide all our services, including those critical to life, well beyond September 2022 and up to the point the new system comes online."