A huge fire at the site of a Sungard Availability Services workplace recovery office in the UK is believed to have been caused by arsonists.
The Coventry facility, at Cross Point Business Park in Olivier Way, Walsgrave, caught fire at 5.40 pm on Sunday, March 5. It previously provided emergency tech services and office space when other organizations were affected by disasters (such as fires). It is believed to be no longer operational after Sungard's UK business went into administration last year.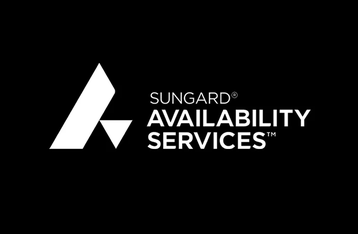 "Sad driving in Coventry tonight & seeing the Sungard Disaster Recovery facility in flames," IT worker Mark Garrett said on Twitter. "Ironic that I spent many days recovering IT systems in that building over the years in case of fires or other such incidents."
The bankrupt company sold off three data centers in Hounslow, Woking, and Elland to Redcentric in 2022, but not the Coventry workplace recovery service.
It also sold customers to Daisy Group, including for workplace recovery, but it is not clear if it sold any assets. DCD has contacted Daisy for more information, but the company's main contact email bounces. Representatives at subsidiary Daisy Communications declined to comment.
Sungard does not list any active UK data centers or WRS facilities on its website.
After the wider company entered Chapter 11, Sungard sold most of its US data centers to 365 Data Centers and sold its North American Recovery Services and its Cloud and Managed Services business to 11:11.
At the time, the company said that it would wind down four US data centers that it was unable to sell. It is not clear if this is what also happened to the Coventry WRS. DCD has contacted Sungard for clarification, but the person listed on its site as its primary point of contact told us he no longer works there. We have tried other avenues of communication, but have not received confirmation.
Sungard's WRS business offers disaster recovery sites for office workers, allowing companies to use the facility if their own site is impacted by a power cut or disaster. It is not a fully-fledged data center, but has IT recovery as part of its offering.
The West Midlands Fire Service was brought in to tackle the fire. In a statement, they said that "initial work by our fire investigators suggests that the fire was most likely started deliberately." Local media reports that police are on the scene, at the Cross Point Business Park.
The Sungard building has visible signs of extensive damage to its roof.