Nvidia has responded to regulators that said its acquisition of Arm could hurt the chip industry, countering that it would be worse if the British chip designer went public.
GPU manufacturer Nvidia, which agreed to acquire Arm in late 2020, told the United Kingdom's Competition and Markets Authority (CMA) that an independent Arm would be bad for the data center sector.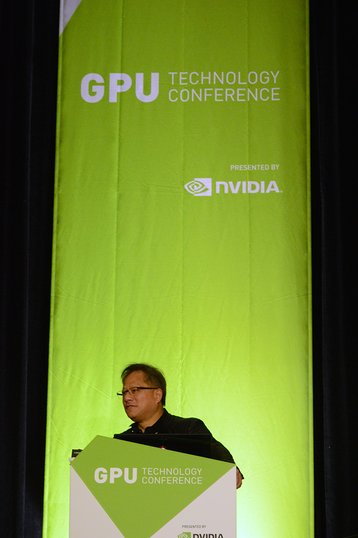 The CMA raised objections to the deal in 2021, saying it raised "significant competition concerns" which could give Nvidia the power to harm competitors and stifle innovation in sectors like the data center industry.
Not so, Nvidia argued in a partially redacted reply to the regulator.
"As a publicly-traded company, Arm would likely not have the financial resources to invest sufficiently in early-stage revenue businesses," the company – which itself is a publicly-traded business – said.
"Nvidia is particularly concerned that these pressures would drive Arm to deprioritize data center and PC and to instead focus on its core mobile and growing IoT businesses. The result would be a concentrated CPU market largely controlled by Intel/AMD (x86), with the remainder controlled by powerful and far more profitable Arm architectural licensees such as [redacted]."
The US chip designer also argued that rival Intel's entry into the contract semiconductor manufacturing business means that competition would remain strong, given that Intel plans to license its x86 architecture.
"x86 IP is available to all of Arm's customers," Nvidia said. "Intel is directly targeting Arm's narrow toehold in data center, enabling customers to use Intel IP to create custom chips. Arm's highest-profile data center customer, Amazon, has already lined up as one of Intel's first IFS customers. Dozens of other customers have already engaged with Intel, which is "opening the doors" to Intel IP and causing a "meaningful shift in how people think about Arm."
The company added: "The [CMA] Decision dismisses Intel's licensing program, suggesting that downstream customers will shun x86 IP and refuse to collaborate with Intel. Aside from being economically irrational, that would be surprising to Intel and the dozens of customers that have already engaged with it."
The UK regulator is currently conducting a deeper study into the proposed acquisition, having said that it "does not believe any form of behavioral remedy would address the competition concerns identified."
Last October, the European Commission opened an "in-depth investigation" into the acquisition. "Our analysis shows that the acquisition of Arm by Nvidia could lead to restricted or degraded access to Arm's IP, with distortive effects in many markets where semiconductors are used," executive vice-president of the EC Margrethe Vestager, said at the time.
Chinese regulators are also evaluating the deal.
Most damning, in December the US Federal Trade Commission sued to block the acquisition saying that it would stifle innovation in the data center industry.