New York-based private equity group Angelo Gordon is looking to develop a data center in Hong Kong.
Mingtiandi reports, citing a submitted application to the town planning board, that the company is looking to develop a 20MW data center in Hong Kong's New Territories.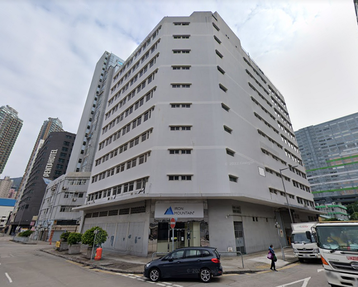 The application requests a 'Relaxation of Plot Ratio Restriction' for a planned data center at the site, located at No. 3 Kin Tai Street, Tuen Mun. The application seeks to increase the plot ratio of the proposed building from 9.5 to 11.4, increasing the height of the facility.
The company is aiming to develop a 17-story building with 16 floors of data halls across the 1,382 sqm (14,875 sq ft) building, totaling around 14,600 sqm (157,100 sq ft) of floor space.
Angelo Gordon is reported to have purchased the existing nine-story building, built in 1979, from an unnamed seller for HK$500 million ($63.7 million) during the first quarter of last year. The existing building is currently occupied by Iron Mountain.
"There are limited en-bloc acquisition opportunities for both data center investors and operators, due to stiff competition for industrial assets for long-term rental holding, conversions or redevelopment, and especially for new economy usage, such as self-storage, cold storage, and data centers," Eric Chong, director of capital markets research at Savills Hong Kong told Mingtiandi. "As a result, we may see data center investors and operators looking for redevelopment opportunities in traditional industrial areas like Fanling and Tuen Mun."
"Since 2019, there have been a total of eight applications submitted to the Town Planning Board for the redevelopment of industrial buildings into data centers, including Angelo Gordon's, with a combined gross floor area of 2.01 million square feet (186,700 sqm) upon completion," Chong added.