American Tower's African business unit ATC Africa has signed a multi-year, multi-product agreement with Airtel Africa.
As part of the agreement Airtel Africa will use ATC's communications sites across Kenya, Niger, Nigeria, and Uganda, to support Airtel's network rollout.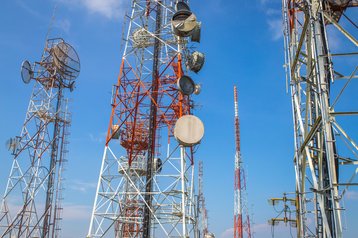 This partnership will leverage American Tower's vast presence across the continent since establishing itself in Africa and operates more than 23,000 sites across Burkina Faso, Ghana, Kenya, Niger, Nigeria, South Africa, and Uganda.
Airtel Africa has a presence in 14 African countries, mainly in East, Central, and West Africa.
The partnership is anticipated to boost connectivity across the continent, while also being sustainably focused, as all new site developments will have to adhere with ATC Africa's new green site specifications. This is expected to substantially reduce reliance on fossil fuels while advancing American Tower's progress toward achieving its science-based targets (SBTs).
Both companies expect the partnership to 'reduce exposure to fuel price volatility for both ATC Africa and Airtel Africa'.
"Over the last several years, ATC Africa has made forward-thinking investments to ensure we achieve tangible reductions in our on-site fossil fuel consumption in Africa," said Marek Busfy, SVP, and CEO of ATC Africa.
ATC Africa has invested heavily in recent years to improve its sustainability efforts, investing around $300 million in energy efficiency improvements, on pushing renewable energy deployments and energy storage solutions to decrease on-site reliance on fossil fuels.
Busfy added: "As we selectively extend the platform services we offer, we are demonstrating our commitment to introduce new and renewable sources of energy to power our sites, which protects the industry, our customers, and consumers from ongoing and future volatility in fuel prices.
"Airtel Africa's environmental goals are aligned with ours and, as we expand digital reach on the African continent, we remain committed to reducing GHG emissions in tandem with our growth."
Earlier this year American Tower sold a 29 percent stake in its CoreSite data center business to invest firm Stonepeak for $2.5 billion. The company acquired CoreSite in a $10.1bn deal last November, with American Tower adding three previously-acquired data centers in Georgia and Florida into CoreSite's portfolio in June.
The company recently struck a new long-term lease agreement with US operator Verizon, to boost the MNO's 5G deployment across the US.