American Tower (ATC) and asset manager Brookfield are weighing up a potential takeover bid for Spanish telecommunications infrastructure provider Cellnex.
Reports of the potential interest prompted shares in cell site owner Cellnex to jump by nearly 10 percent to €36.50 ($39.74), noted Spanish publication Okdiario, which first reported on the interest.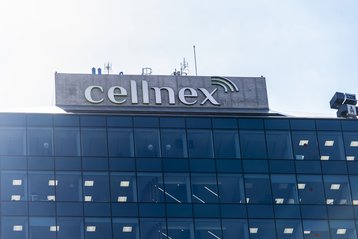 Okidario cited unnamed sources close to the matter, with reports coming just a matter of weeks after Cellnex founder and chief executive Tobias Martínez announced he is stepping down in June 2023 from his role at the helm of the company.
According to the publication, Morgan Stanley is advising ATC and Brookfield, while Goldman Sachs is advising Cellnex.
Such an acquisition would be a big win in the European market for ATC, with Cellnex having a presence across 12 markets in Europe totaling some 53,000 tower sites.
The company recently put a stop to its European M&A towers push, after finalizing the acquisition of CK Hutchison's towers business in the UK, following similar deals between Cellnex and CK Hutchison in Austria, Denmark, Ireland, Italy, and Sweden for a combined €10 billion ($10.28 bn).
ATC already has pedigree in Europe, after acquiring the tower division of Telxius towers for €7.7bn ($8.4bn) in 2021.
Meanwhile, Canadian investment management company Brookfield worked with US private equity firm DigitalBridge to acquire a 51 percent stake in Germany's Deutsche Telekom in July 2022 for €17.5 billion ($17.5 billion at the time).
All three companies were reportedly interested in buying a stake in Vodafone's Vantage Towers business unit before the operator sold off a part of it to KKR and Global Infrastructure Partners (GIP).