The three largest cloud companies in the world are fighting over a huge contract with aerospace giant Boeing.
Amazon, Microsoft, and Google are bidding for the deal, which could be worth more than $1bn over several years, multiple people familiar with the negotiations told The Information.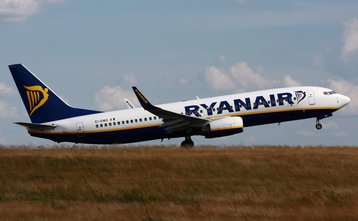 Boeing already operates a hybrid IT model, shifting some of its workloads to AWS and Azure from around 2011.
In 2016, it moved closer to Microsoft, partnering on Advanced Aviation Analytics, and other cloud programs.
But like all older large enterprises, it has amassed a large data center footprint, including some picked up through multiple acquisitions. In 2015, it said it was seeking to consolidate its operations to three key facilities - in the Southwest, Pacific Northwest, and one on the East Coast.
Web hosting company Hostway also operates a data center at Boeing International's worldwide headquarters, but it is a colocation facility open to other customers.
With more than 140,000 staff, the company's IT needs are immense. A Boeing 787 generates an average of 500GB of system data a flight, much of which is stored and used to help improve efficiency and safety.
But such data gathering does not make up for other safety measures. The company in 2019 cut out thousands of quality inspection checks, leading to a series of "technical miscalculations and troubling management misjudgments," a congressional investigation found following the crash of two 737 Max planes.
The separate incidents killed 346 people. Multiple other non-fatal issues occurred with the 736 Max, while the Dreamliner has been delayed due to defective fuselage joins.
"In light of these new and ongoing issues that point to problems in maintaining quality control and appropriate FAA oversight of production issues, I will thoroughly and deliberatively investigate any issues, such as those affecting the 737 MAX and the 787, that may endanger public safety," US House Committee on Transportation and Infrastructure Peter DeFazio said earlier this month.