In its second IT problem in the last four months, every United Airlines domestic flight was grounded due to a computer outage for two and a half hours this Saturday.
Six flights were fully cancelled, and 200 more were delayed, with additional issues still expected.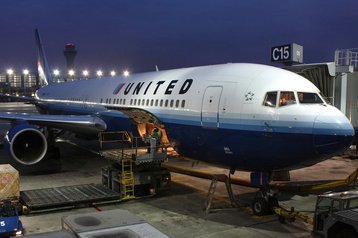 United in downtime
"A ground stop is in place for domestic flights due to an IT issue," United said in a tweet. "We're working on a resolution. We apologize for the inconvenience."
United failed to provide detailed specifics about the IT problem, but US officials told NBC News that the Aircraft Communications Addressing and Reporting System (ACARS) had issues with low bandwidth.
The Wall Street Journal reports that the ACARS problem impacted the system that texts pilots in the cockpit with information including weight and balance calculations.
Last October, the world's third largest airline delayed some 60 flights due to a "systems issue," in July 2015 it grounded all its flights around the world due to a faulty router, and a reservation system issue caused dozens of delays in 2012.
United is not alone in having computer problems, however. British Airways saw major issues in September after a system crash, while 451 Delta Air Lines flights were grounded in August due to a "major system-wide network outage."