Alibaba Cloud has partnered with electric vehicle manufacturer XPeng Motors to develop a data center for autonomous driving vehicle model testing.
The 'intelligent computing center for automated driving' is located in Ulanqab, Inner Mongolia. Alibaba owns 12 percent of XPeng.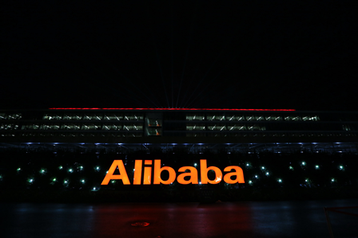 The two companies claimed that the facility's computing power 'can reach 600 petaflops,' which would make it the second most powerful supercomputer in the world, per the Top500 (and fourth most powerful if you include two secret Chinese exascale systems).
However, "can reach" is a very vague statement, and the companies did not disclose which benchmark they used - Top500 relies on Linpack. It is more likely that the number was based on an AI benchmark, which would be less impressive. DCD has asked for clarification.
"With the computing support of the intelligent center, I believe that in 2025 XPeng will be able to achieve high-level autonomous driving," Xiaopeng, founder and chairman of XPeng, said.
The company said that the new facility will speed up training of its automated driving model by nearly 170 times.
The 'Fuyao' facility uses air-cooling and has an annual average PUE of less than 1.2. It is expected to use fresh outside air for cooling more than 80 percent of the year.
China has pitched its Northern Ulanqab region as one of its data center hubs, taking advantage of lots of space and low temperatures, to offload compute from its populated East, as part of the "Eastern Data Western Calculation." Ulanqab is home to data centers operated by Huawei, Apple, and UCloud, as well as other Alibaba facilities. TikTok rival Kuaishou is building out a $1.4bn data center in the region.