Chinese cloud provider UCloud (Shanghai UCloud Information Technology Co., Ltd) is building an 800 million yuan (US$116m) data center in the Ulanqab region of Northern China.
The project, covering an area of 290 acres, will house 15,000 cabinets and up to 300,000 servers, delivering UCloud's infrastructure-as-a-service. UCloud was hailed as "China's answer to AWS" when it raised funding in 2014, and reportedly planned to go public in the US.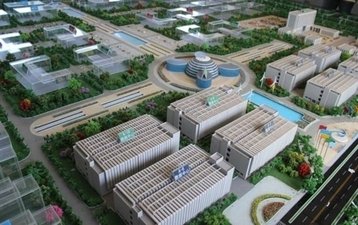 Northern powerhouse
Ulanqab is in the south of the Inner Mongolia autonomous region, which borders Mongolia in the North of China. The local government has listed cloud as a "strategic industry," and is aiming to build a cloud computing industry base in North China, serving Beijing and Tianjin, some 500km away. Much of this development is in the Chahar district.
"The mild climate, stable geology and low energy costs make Ulanqab very suitable for building data centers," states a video promoting a smaller, 1,600-rack cloud data center being built by Huawaei for the government.
Elsewhere in the region, Alibaba is building a data center of a similar size to UCloud, and the CNSP group is also building there, according to an Economist Intelligence Unit report. Ulanqab will also be the location an Apple data center, built to comply with Chinese data residency rules.
The UCloud project has received approval from the local authorities, according to a report form DCD in China. An environmental impact assessment (EIA) has been prepared, and is being reviewed.
UCloud says it expects the project to employ 200 people when completed, and to generate sales income of about 4 billion yuan (US$575m), and profit of 600 million yuan (US$87m).