Content delivery network (CDN) player Akamai has launched Connected Cloud, a platform based on its acquisition of cloud player Linode.
Akamai Connected Cloud is intended as a more distributed alternative to the likes of AWS and Azure, and is delivered from an expanded set of locations, beyond the 11 Linode sites which Akamai acquired when it bought Linode for $900 million in February 2022. Akamai also promises to drive down the cost of cloud computing with cheaper egress charges based on "bringing CDN-like economics to cloud data transfer."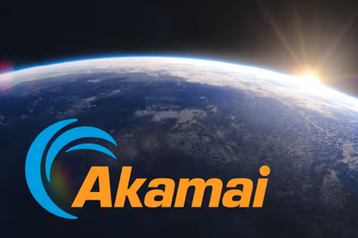 Founded in 2003, Linode has operated in colocation space in 11 data centers across America, Canada, Germany, the UK, India, Japan, Singapore, and Australia. Linode's hosts have included DataBank in Atlanta, Pacnet in Singapore, and Telecity in Frankfurt.
Akamai was one of the first content delivery networks, originally created at the end of the last century to speed up Internet pages to users and now has some 4,100 locations in 135 countries, where it places racks of equipment to support the delivery of content locally.
Like other CDNs, Akamai noticed the similarity of its offering and the concept of Edge networking, which attempts to make good on the weaknesses of centralized cloud, by serving applications closer to users and data sources. CDN players including Cloudflare, Akamai, and Fastly are all making efforts to grow the role of CDNs in Edge applications.
Such efforts have been based on extending upwards from CDNs, with serverless computing. Cloudflare has provided The Workers API to support Edge applications on its CDN, while Akamai has previously offered the similar-sounding EdgeWorkers containers.
Now that Akamai owns a cloud service provider, it has promised to expand the Linode service to new markets. It is also launching a whole new cloud service, developed from the Linode platform. The cloud will support strategic computing services for developers to build, workloads which will "run closer to businesses and users" according to Akamai.
Akamai will extend the Linode platform to three new US computing sites by the end of Q2 2023 and will add another 10 sites around the world. Linode has indicated that these will include India, Brazil, Indonesia, Japan, Sweden, Italy, France, and the Netherlands, all connected by the end of 2023.
The company told DCD that these sites will be based on locations in the existing Akamai CDN network.
Beyond that, Akamai says it has identified more than 50 cities ripe for its new Web platform, "to bring basic cloud computing capabilities into difficult-to reach-locations currently underserved by traditional cloud providers."
As well as competing on its distributed nature, Akamai's service is also intended to cut the price of "cloud egress" or traffic which exits a given cloud service. These costs, applied by cloud giants, are often considered excessive, and Akamai promises to "drive down the cost of cloud egress by bringing CDN-like economics to cloud data transfer."
"There is a next-generation set of applications and services that require higher throughput than you would expect from a traditional kind of cloud application," said VP of product management Shawn Michels in a launch conference. "And the feedback that we're getting from the market is that the existing solutions aren't able to scale to that type of high throughput or to that type of egress volume."
The service will add compliance with ISO, SOC2, and HIPAA standards compliance, available immediately, with services to move workloads among Akamai clouds and to other public clouds.
Akamai also introduced a partner program, under which qualified technology partners will be trained to deploy applications on the new platform.
"We're taking a fundamentally different approach to cloud computing — building on 25 years of experience scaling and securing the Internet for the biggest companies in the world," said Dr. Tom Leighton, Akamai's co-founder, and CEO. "Akamai is building the cloud the next decade needs."
Adam Karon, COO of Akamai's Cloud Technology Group, will be in charge of Akamai Connected Cloud: "Cloud is a stepping stone to solving larger business challenges," he said. "Business leaders are looking to continue the momentum of digital transformation and stretch the boundaries of what's possible for their organizations in an increasingly digital world."