Akamai is to expand Linode's presence in more than a dozen markets over the next year, and is planning to develop a new Edge compute offering.
The companies this week announced plans to add more than a dozen new Linode data centers – equipped with Linode's full product suite of hosting services – across the US, India, Brazil, Indonesia, Japan, Sweden, Italy, France, and the Netherlands by the end of 2023.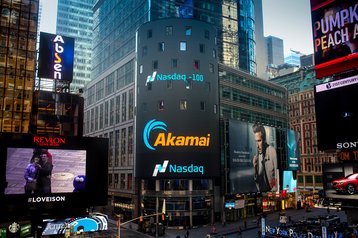 However, these are not new builds. Akamai told Protocol – and has confirmed to DCD – that it is looking to deploy in existing Akamai data centers where possible or "use locations that Akamai is already familiar with".
"We're really looking at locations where we can find the kind of network capacity, the colo, and the power that allow us to expand horizontally like you would expect from a hyperscaler," Shawn Michels, Akamai's vice president of product management for computing, told the publication.
The first planned new location is targeted for Ashburn, Virginia, later this year with more to follow in the first half of 2023.
The companies are also targeting deployments in Amsterdam, Chennai, Chicago, Delhi, Jakarta, Los Angeles, Osaka, Miami, Paris, Rome, São Paulo, Seattle, and Stockholm. Specific details for each are set to be released in the future.
The companies are also aiming to launch a new Edge offering designed to 'get basic compute capabilities into difficult-to-reach locations' currently underserved by traditional cloud providers. These locations will be known "Distributed Sites" and Akamai & Linode have identified more than 50 cities where it intends to place them. Protocol describes these sites as similar to AWS Local Zones.
"The goal is to try to push data and try to push parts of the application as close to the user as possible," Michels said.
"In a core site … you would have things like database as a service and object storage and block storage and VMs and containers and GPUs, [but] what we're hearing from some of our customers is that in order to serve their audience as they build more distributed applications, and as they move into things like microservices, what they would like is VMs and a block storage offering in a more difficult-to-reach region, where maybe the networking or maybe the data center infrastructure isn't as robust as it is in other regions," he added.
Content Delivery Network (CDN) firm Akamai acquired cloud hosting company Linode for $900 million earlier this year. In a subsequent earnings call, the companies said that together they would create 'the world's most distributed compute platform – from cloud to Edge – making it easier for developers and businesses to build, run, and secure applications."
Founded in 2003, Linode currently operates 11 data centers across America, Canada, Germany, the UK, India, Japan, Singapore, and Australia. It does not appear to generally own the facilities outright - with its Atlanta data center actually a DataBank site, Singapore presence in a Pacnet data center, and Frankfurt locale a Telecity data center - and instead leases space from colocation and wholesale companies.
Akamai helped create the content delivery network (CDN) concept, and now operates more than 275,000 servers across 136 countries. In recent years, it has tried to expand its CDN offering into a wider Edge platform.
More in Cloud & Hyperscale