AirTrunk has become the latest data center company to link its loan repayments to sustainability goals.
The Australian firm has converted its existing corporate loan facility of more than AU$2.1 billion (US$1.545bn) into a Sustainability Linked Loan (SLL). If the company hits certain ESG goals, it will see reduced interest payments on its debts.
"Today's announcement showcases AirTrunk's leadership position in designing, building, operating, and now financing digital infrastructure across the Asia-Pacific region in a sustainable way," said AirTrunk's chief financial officer, Prashant Murthy.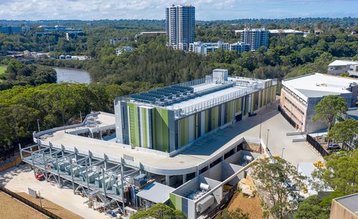 The company's loan KPIs span three key areas; diversity and inclusion, carbon neutrality, and energy efficiency through PUE targets. To ensure transparency and governance, the KPIs will be independently assured. The debt will mature in 2025.
AirTrunk Founder and CEO, Robin Khuda added: "Sustainability has been at the core of AirTrunk's business purpose from day one as we pioneered hyperscale data centers in the region with industry-leading scale and energy efficiency. By transitioning to this SLL with three ambitious KPIs including one for Operating PUE, we are holding ourselves to account to achieve our sustainability objectives."
According to the Australian Finance Review, the converted debt was set up when Macquarie Infrastructure and Real Assets acquired the company last year, represents AirTrunk's core corporate debt and is the primary facility used to fund its hyperscale data center expansion.
Credit Agricole CIB and Deutsche Bank were joint Sustainability Structuring Advisors for AirTrunk's SLL. Norton Rose Fulbright and Gilbert + Tobin acted as the borrower's and lender's legal counsel respectively.
AirTrunk opened its second data center in Sydney in May. The 110MW data center joins the company's existing 130MW Western Sydney and 130MW Melbourne facilities, taking the company's total capacity in Australia to over 370MW. The company has five data centers in total, having opened the launched centers in Hong Kong and Singapore in December 2020. A large facility in Tokyo is also in development.
Last year, Texas-based wholesale firm Aligned became the first data center company to receive a sustainability-linked loan (SLL); raising $1 billion for both sustainability initiatives and general expansion with the interest rate tied to its sustainability goals. The company added a further $250 million to the loan in July after hitting its previous targets before adding an additional $375 million in August.
Dutch telco KPN and Latin American data center firm Nabiax have also tied financing to ESG goals in recent months.