Aligned has announced $1.35 billion in securitized notes issued under a new sustainability framework and closed on an additional $375 million sustainability-linked loan.
The Texas-based wholesale firm said this issuance of notes was the largest-ever inaugural data center securitization and the first-ever green data center securitization, which have been issued under the company's new Green Finance Framework.
"Aligned's issuance of $1.35 billion in securitized notes, the largest-ever inaugural, and industry-first green data center securitization, represents yet another major milestone in a series for our organization," Anubhav Raj, CFO of Aligned, said. "We're grateful to our financial advisors and relationship banks whose confidence in Aligned's ability to continuously innovate and solve the challenges of data center sustainability will help actualize future green data center development and market expansion as we experience surging demand."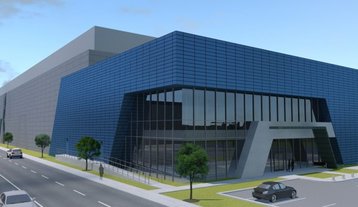 The notes have been externally analyzed by Sustainalytics, an ESG and corporate governance ratings firm. Guggenheim Securities, LLC acted as sole structuring advisor and joint active bookrunning manager for the securitized notes. Deutsche Bank Securities, Goldman Sachs & Co. LLC, and Wells Fargo Securities also acted as joint active bookrunning managers for the term notes. Aligned engaged ING as sustainability agent and co-manager, and Citi, Citizens Capital Markets, Nomura, and TD Securities as co-managers for the term notes.
Aligned's Green Finance Framework governs how green financial instruments – including green bonds, green loans, green asset-backed securities (ABS) – are expected to be spent supporting the financing or refinancing of 'Eligible Green Assets with clear environmental benefits.'
"We believe that sustainability isn't a passing trend; it's a competitive advantage to modern data center operation and a key pillar of our customers' success," said Andrew Schaap, CEO of Aligned. "Furthermore, we're very fortunate to have leading financial institutions in our corner whose business ethos complements our vision of environmentally responsible data center infrastructure, and transparency and accountability in targeting — and exceeding — our long-term sustainability goals."
Last year Aligned became the first data center company to receive a sustainability-linked loan (SLL); raising $1 billion for both sustainability initiatives and general expansion with the interest rate tied to sustainability goals. The company added a further $250 million to the loan last month after hitting its previous targets.
As well as the $1.35 billion in securitized notes, Aligned said it has closed on an additional $375 million sustainability-linked loan, bringing the total to $1.725 billion of committed financing obtained today.
Wells Fargo Securities, TD Securities, and Citizens Bank acted as joint bookrunners and joint lead arrangers for the facility. ING was the sustainability structuring agent and TD Securities the sustainability agent.
"It was a pleasure to advise Aligned on these two transactions, bringing together our wide-ranging structured finance capabilities and extensive experience with the data center industry to achieve a successful result. This financing will bolster Aligned's continued growth and allow it to meet increased data center demand while supporting its impressive sustainability-related objectives," said David Ridenour, the DLA Piper partner who led the firm's deal team.