Africa Data Centres (ADC) is expanding its existing data center site in Nairobi, Kenya.
The Cassava Technologies-owned company said this week is expanding its Sameer facility in Nairobi by up to 15MW, using a modular design.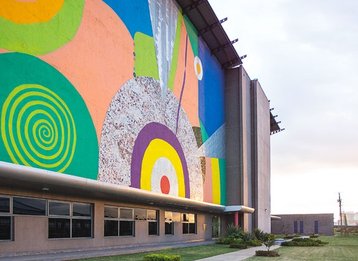 The first 5MW phase of the build will be completed in the first half of 2024 and will bring five times more than the current capacity.
Hardy Pemhiwa, Group President & CEO of Cassava Technologies, said: "Colocation has become the foundation of African digital transformation and will be for the foreseeable future. Our investment into expanding our data center operations in Kenya is in line with the increasing demand that we are experiencing due to the significant increase in the adoption of digital services in the East African region."
Nairobi's East Africa Data Centre (EADC) was hailed as East Africa's largest data center when it was opened by Liquid Telecom (later renamed Liquid Intelligent Technologies and then subsumed into Cassava) in 2013. The facility offered 500 sqm (5,382 sq ft) of whitespace and room for 160 racks per floor across four stories; it was expanded to add another 500 sqm of white space in 2018. Liquid launched ADC in 2018.
Last year ADC announced plans for two more data centers in Nairobi, saying it had begun the development of a second data center of up to 20MW of IT load and was securing land for a third facility.
The company has a policy that has banned the use of adiabatic systems.
"We do not use water in any of our cooling systems and are one of the few colocation providers who have taken this step," said Tesh Durvasula, CEO of Africa Data Centres. "Although many believe water and adiabatic systems are more efficient than air cooling systems, this is not the case. With the newest technology, if free-cooling capacity is maximized, it becomes far more efficient and saves water which is becoming a scarce commodity".
ADC has or is developing data centers in Nairobi, Kenya; Lagos, Nigeria; Accra, Ghana; Lomé, Togo; and the Samrand and Midrand areas of Johannesburg as well as the Diep River area of Cape Town, South Africa. Last week the company announced plans for its first data center in Kigali, Rwanda.