Africa Data Centres is building its first data center in Kigali, Rwanda.
Announced this week, the Cassava Technologies unit said the purpose-built facility will offer 2MW of capacity.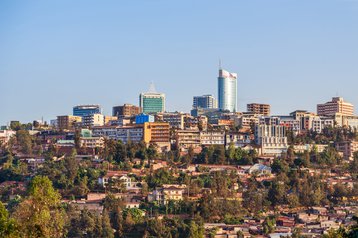 The company is due to break ground in the first quarter of 2023. The precise location or size of the facility were not shared.
"It is an exciting time for Africa Data Centres," said Tesh Durvasula, the company's CEO. "Our decision to build a data center in Kigali was an easy one, given Rwanda's robust economic recovery post the Covid-19 pandemic and the Government of Rwanda's focus on digital transformation."
ADC has or is developing data centers in Nairobi, Kenya; Lagos, Nigeria; Accra, Ghana; Lomé, Togo; and the Samrand and Midrand areas of Johannesburg as well as the Diep River area of Cape Town, South Africa.
Hardy Pemhiwa, group president & CEO of Cassava Technologies, added: "This latest announcement adds to and complements our existing investments in Rwanda and elsewhere in East Africa. We will work closely with both public and private enterprises in Rwanda to ensure that they can harness the benefits of our data center facility to enable the provision of digital services that Rwandan citizens need."
Last year, Africa Data Centres announced that it would invest $500 million in building 10 data centers across Africa, including in Morocco, Tunisia, and Egypt. It has received an $83 million loan from US Development Finance Corporation that could potentially grow to $300 million in order to fund the expansion.
More in Construction & Site Selection