Slovenian mobile operator A1 has revealed its 3G switch-off will be taking place this June.
The operator noted that the spectrum from its 3G network will be reallocated towards its 5G network instead, per Comms Update.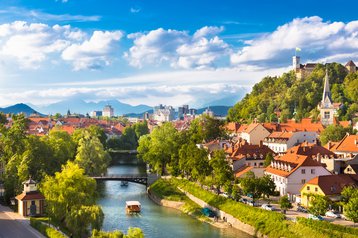 A1 Slovenia, a subsidiary of A1 Telekom Austria Group (itself owned by América Móvil), looks likely to become the second telco in the country to switch off the service after Telekom Slovenije closed its own 3G network last September.
The move to do so is a common one from mobile operators across the world, with many instead focusing on 4G and 5G services. The other two mobile operators in the country, Telemach and T-2, have not yet announced their planned shutdown dates.
At present, A1 Slovenia's 5G coverage currently reaches 70 percent of the country's population.
In July 1997, a consortium of Slovenian companies and the Swedish telecommunications operator Telia launched Si.mobil, which was renamed to A1 Slovenija in 2017, with the operator initially launching its 3G service back in September 2007.
Just last week, Danish duo Telia and Telenor announced the switch off of their 3G mobile networks in Denmark, while earlier this year, Greek operator Nova called time on its legacy 3G network, while several other operators around the world have outlined plans to retire 3G networks recently to enhance 4G and 5G services, including the likes of Orange, Vodafone, Telia Estonia, and more.
In the US, Verizon became the last of the big three US carriers to switch off 3G services, when it called time on the technology at the end of 2022.