San Francisco
Watch sessions on-demand
The virtual conference for the hyperscale data center ecosystem
Where's the data center action south of the border?
—
With a population of 127 million people, high mobile penetration rates and digital transformation sweeping through many parts of the Mexican economy, many major internet companies and their partner ecosystems are starting to take an interest in this market. Cloud adoption and a new edge proliferation are in full swing.
But what does the digital infrastructure landscape look like? A recently liberated telecommunications market, tough geography and a sometimes 'interesting' economic environment, common to many Latin American countries, needs careful navigation to ensure successful technology deployments.
This session will walk you through the opportunities and the challenges of building and deploying data centers across this rapidly developing market.
---
Deploying data centers in developing countries
Roundtable discussion | 15:00 to 15:50 PT
We invite you to join this roundtable directly following this conference presentation to continue the conversation, share your own insights and to find potential collaborators.
Sign-up when you register

This session took place on October 16, 2020
Please complete the following form to access the full presentation.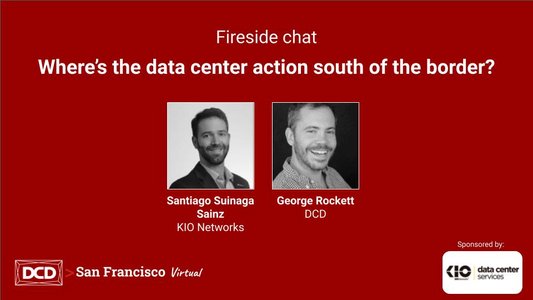 Where's the data center action south of the border?