San Francisco
Watch sessions on-demand
The virtual conference for the hyperscale data center ecosystem
How to avoid double taxation of your data center property
—
As data centers have grown into an independent class of real estate, they have also evolved into highly complex pieces of equipment that have escaped traditional assessment models. As a result, data center operators are being subjected to increasingly inflated and inequitable property tax expenses. The ongoing conversation between data center operators and property assessors is critical to fair and equitable taxation.
During this session, Nick and Todd will explore property tax strategies and identify common assessment pitfalls they've observed while representing taxpayers on more than $2 billion in assessed data center property nationwide.
This session took place on October 15, 2020
Please complete the following form to access the full presentation.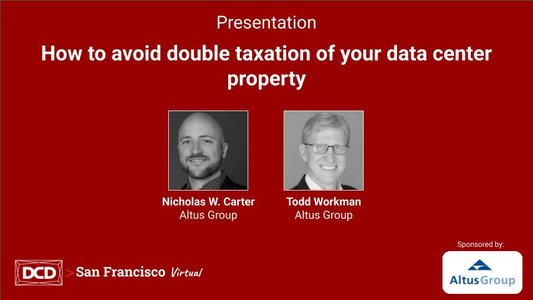 How to avoid double taxation of your data center property