Why cloud and colocation providers are switching to renewable energy
This session took place on July 11, 2019
Please complete the following form to access the full presentation.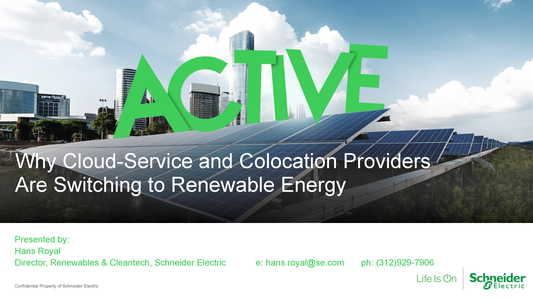 Why cloud and colocation providers are switching to renewable energy
The boom in corporate renewable energy purchasing is impacting every industry, but the information technology sector has exhibited strong leadership. In this session, we'll discuss the factors that are driving this shift to clean power, including the dramatically falling costs of wind and solar, strategies to manage energy volatility with budget stability, and opportunities to differentiate your company and exhibit leadership and innovation to your consumers and investors. We'll also provide case studies on how cloud & colocation providers have navigated the space, found the best projects to match their needs, and accelerated their energy and sustainability goals.
Brought to You by