Resiliency in hybrid IT: notes from the field
—
Despite the promised simplicity provided by the cloud and other technologies, the data center sector continues to be complex, according to Uptime Institute's 9th annual global data center survey. The majority of IT loads still run on enterprise data centers, leading to a huge set of challenges in managing the workloads across the hybrid architectures emerging between these facilities and the cloud. We'll discuss what we've seen in the field, along with the challenges, focus areas and important critical success factors necessary to reduce risk and provide resiliency and uninterrupted application availability.
This session took place on July 11, 2019
Please complete the following form to access the full presentation.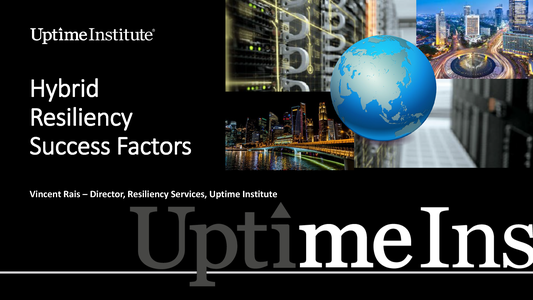 Resiliency in hybrid IT: notes from the field