Turning on 5G
—
As the telecom industry enters the 5G era, a key challenge is to identify areas where early deployment can lead to rapid benefits for all businesses. Join this session for an overview of a report from Vertiv and 451 Research on preparation for 5G, and a discussion on how this will impact use cases where the increased bandwidth and reduced latency that 5G delivers can be translated into compelling business propositions.
This session took place on July 11, 2019
Please complete the following form to access the full presentation.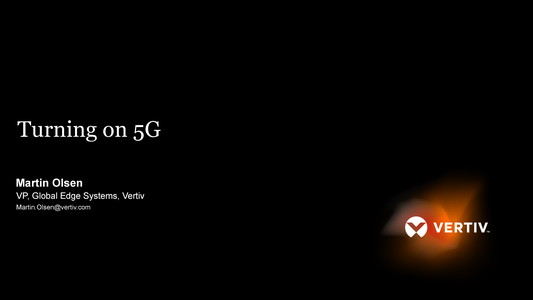 Turning on 5G