Europe
Watch sessions on-demand
The virtual conference for the European data center industry
The Digital Twin in the real world – Kao Data and other stories
This session took place on November 10, 2020
Please complete the following form to access the full presentation.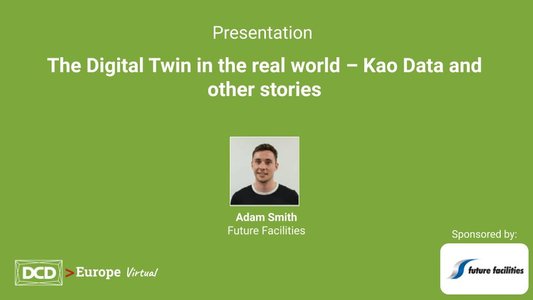 The Digital Twin in the real world – Kao Data and other stories
Now more than ever, it is imperative that the right decisions are made throughout the data centre lifecycle. As the data centre is made up of many parts, it has become quite common for the operational data centre to move away from original design plans.
This presentation will walk you through how the Digital Twin can break down data centre silos, enabling collaboration, proactive management, and allowing analysis of data performance through design, into operations. This session will also demonstrate how Kao Data used the Digital Twin to validate the Kao Data London One's data centre design according to ASHRAE's most stringent Class A1 Recommended Environment, without the use of any mechanical refrigeration.
Brought to You by