Inside Australia
The mini-series for the Australian data centre industry
Building a sustainable and resilient Australian ecosystem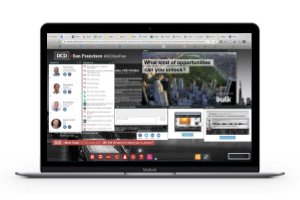 Edge continues to emerge as the foundation of the next era of Australia's data centre space. But what does a future based around edge look like in Australia and how will it impact key players in the ecosystem - colocation, cloud, enterprise - and demands on facilities, networks and storage?
This mini-series brings together key players who will look at the factors and technologies shaping Australia's data centre future. How will the sustainability agenda and 5G drive things forward? And what is the economic model (the 'datacentre-nomics') behind all this? Which new models for collaboration and partnership are being developed to chart the course through this fast-changing landscape?
Thought Leaders

Global Content Partner

Community Partner

Global Training Partner
As a series subscriber, you will...
Learn

LEARN from industry experts across 6 episodes, available to stream live or on-demand

Discover

additional resources, like whitepapers & fact sheets, in our resources hub

Network

with your peers in our exclusiveInside Australia networking group

Exchange

ideas and knowledge with our virtual roundtables, led by industry experts