The Hyperscale Edge
The Edge Computing Channel
How are the giants of the online world investing in edge infrastructure and collaborating with the ecosystem?
We're producing a year-round program of original always-on content exploring the new digital infrastructure layer that supports Edge Computing in all its forms; from 5G, IoT, and CDNs to low earth orbit satellites. In this broadcast we explore how are the giants of the online world are investing in edge infrastructure, developing new architectures and collaborating with the wider ecosystem?
Now streaming on-demand:
Schedule Overview
| Time | Session |
| --- | --- |
| 10:00 – 14:00 | All episodes are now available to stream on-demand. Click "View presentation" to watch the episodes you want, when you want. |
Channel contributors include...
This broadcast is brought to you by...
Special thanks to our Research Partner...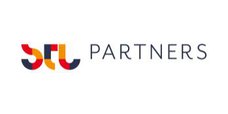 STL Partners is a leading research and consulting firm that focuses on the telecoms industry and adjacent markets, by supporting telcos and their partners innovate, grow and stay ahead of the competition. We provide actionable insights and practical guidance on emerging challenges and opportunities, with an emphasis on innovation and identifying new sources of growth. As specialists in edge computing and NFV/SDN and virtualisation, we are leaders in these domains across both our Research and Consulting practices.