Building the Edge
Stream on-demand
The hit series on edge infrastructure innovation & deployment
Fireside chat: What stage have we reached in the evolution of edge? A quick reality check
This session took place on April 15, 2021
Please complete the following form to access the full presentation.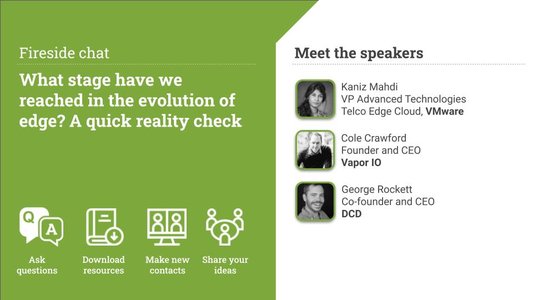 Fireside chat: What stage have we reached in the evolution of edge? A quick reality check
From an intelligent grid of fungible resources through to the evolution of a utility model for all IT capacity requirements everywhere, the computing paradigm shift that is Edge holds untold potential.
We talk to two edge visionaries about the problems they are trying to solve and what needs to change if this potential is to be realised.