Tony Bishop
Senior Vice President, Platform, Growth & Marketing

,

Digital Realty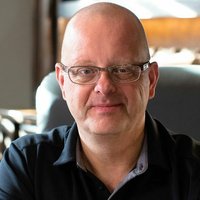 Tony Bishop is Digital Realty's Senior Vice President, Platform, Growth & Marketing. He is responsible for the company's global growth and marketing strategy. Tony plays a central role in building a differentiated global platform and customer experience to enable enterprises and services providers to accelerate their digital business strategies and transact on PlatformDIGITAL®.
Before joining Digital Realty, Tony was Vice President, Global Vertical Strategy & Marketing at Equinix, where he was responsible for creating the global growth strategy for Enterprise and Service Provider Markets through Vertical Solution Development. Previously, Tony served at 451 Research as Chief Strategy Officer focused on digital infrastructure research. Earlier in his career, Tony was Managing Director, Global Head of Enterprise Datacenter Operations & Strategy at Morgan Stanley & Co.; he led the global team that defined and implemented the datacenter transformation programme.
Tony also serves as an advisor to NuCypher, is a Second Degree fellow with Infrastructure Masons, and is the author of Next Generation Datacenters: Driving Extreme Efficiency & Effective Cost Savings.
Tony studied Business and Computer Science at the University of New Brunswick and has been awarded Computerworld's Premier 100 IT Leaders, "Top 40 under 40" IT Leaders, and the Network World All Star Award.