The global shift to a digital economy has disrupted traditional business models and elevated one component of the enterprise network to new importance – the digital edge. Success in the future will rely on understanding the digital edge. Why? Because to compete as digital businesses, organizations must re-architect IT for digital at the edge of their networks, where the physical and virtual worlds meet.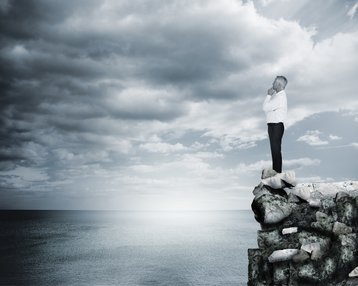 SMAC hits the old school
In our interconnected world, the digital edge is where your users are, where your data is produced and applications are shared. SMAC (social, mobile, analytics and cloud) technologies mesh together there. On-demand insights, enabled by the big data explosion and real-time predictive analytics, are accessed and managed there. And it's also where companies engage in real-time with customers based on those insights. To effectively compete, all of these services need to be taken out of corporate silos and integrated into a new digital business platform at the digital edge.
Companies that rely on a traditional, centralized, corporate IT architectures in this new era are at a severe disadvantage. Today, businesses are interdependent and cloud-enabled. They rely on instant, secure interconnection with each other just to complete basic business tasks. They must collaborate in communities and enable superior connectivity between their dispersed employees, partners and users worldwide. Their old models don't work today for several reasons, including:
The laws of physics
The shorter the distance between enterprise IT services and end users, the lower the latency and better the user experience. And with end user performance expectations at an all-time high, the priority must be proximity between people, locations, clouds and data, not back-hauling over corporate networks.
The need to connect multiple clouds
Cloud adoption is accelerating, and IDC says that in 2017, 85 percent of enterprises will commit to multi-cloud architectures. This means corporate boundaries must extend outside of the enterprise's four walls, to the edge. But that's impossible when an enterprise is locked down by siloed, legacy networks that can't get there.
Data security
For companies committed to a traditional IT model, the mobility of today's users, combined with the need to route traffic between those users to a centralized IT facility, creates a hugely expanded attack surface that is extremely difficult to secure.
Only edge will do
The edge model is the only model that solves all these concerns, and it does so by enabling proximate interconnection to IT resources and services. The Gartner report, The Edge Manifesto, suggests that the edge model can be executed by moving data, applications and their data centers to the edge through colocation centers.
Companies that rely on a traditional, centralized, corporate IT architectures in this new era are at a severe disadvantage. 
The same report also lays out the top considerations for locating interconnection nodes on the edge:
Geography
The highest concentrations of users. Moving close to users solves the distance problem, and with it, worries about high latency.
Gravity
The presence and concentration of desirable partners. Those essential partners would certainly include dense ecosystems of the network carriers and cloud providers needed to build a multi-cloud architecture, as well as industry-specific partners in other digital business ecosystems.
The last mile 
Where you actually connect. Direct, proximate interconnection at the last mile reduces network complexity and cost, and is also the safest connectivity there is.
At its essence, an edge model puts interconnection with people, clouds, location and data first. For an enterprise to succeed as a digital business, it really can't be any other way.
Tony Bishop is head of global vertical strategy and marketing at Equinix