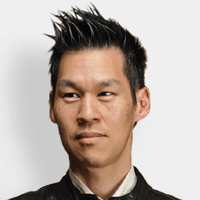 Steve Cheng
Founder, CEO & Principal Architect
,
Swick Designs
CEO and Principal Architect of Swick Designs™, Steve Cheng, has spent more than 20 years successfully architecting, building, and operating the world's most advanced connected network infrastructures for companies like Microsoft, Facebook, and Google.
Known by insiders as one of the industry's leading experts, Steve has helped shape and define best-in-class connectivity and infrastructure design principles, cabling and component specification standards, and installation and operations best practices. Most recently, Steve designed and patented the first and only high capacity, self-cleaning and self-protecting low-loss universal fiber connector.
Steve is on a mission to bring true innovation to the market by creating groundbreaking solutions that have been developed from the ground up, designed specifically to solve the core challenges faced by designers, installers, and operators in supporting the incredible demands of physical connectivity.