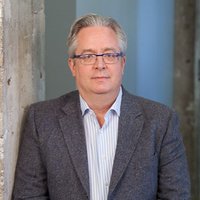 Stephen Harper
Global Director, Environment and Energy Policy
,
Intel Corporation
Stephen is the Global Director of Environment and Energy Policy at Intel. He has over 20 years executive experience in shaping private sector and government policies regarding environment, energy, climate change and sustainability and in 16 years, took a one-person US-focused position and built a global team of a dozen direct- and matrix-reports to serve as Intel's eyes, ears, and voice on environmental, energy and sustainability-related policy issues. He also Intel's lead external representative on policy issues affecting their environmental and energy operations globally.
He also serves as co-chairman of the Digital Energy and Sustainability Solutions Campaign, a coalition of leading IT companies and energy efficiency advocacy groups focused on the role of IT in driving energy efficiency and sustainability solutions in the U.S., China, and India.
Outside Intel, Stephen serves on the board of directors of both the Center for Environmental Policy at American University and the Chesapeake Conservancy. Prior to Intel, he served in senior positions at Amoco Oil Company, the U.S. Environmental Protection Agency, ICF Consulting, and the California State Coastal Conservancy.