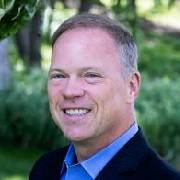 Sean Farney
Vice President, Data Center Strategy- Americas
,
JLL
As Vice President of Data Center Strategy for the Americas, Sean helps clients operate more than 900 data centers sustainably and efficiently.
Prior roles, include Director of Data Center Marketing at Kohler, Founder and Chief Operating Officer at Edge data center startup of Ubiquity Critical Environments, and data center manager for Microsoft's 120MW Chicago facility.
Sean strives to embody sustainability; he hunts, grows, or harvests a majority of his food and burns deadfall to heat his home, earning him a county-leading Energy Star rating.
He holds a master's degree in Information Technology from Northwestern University.