Ross Litkenhous
Global Head of Business Development

, Altus Group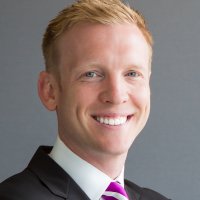 Ross Litkenhous is the Global Head of Business Development for Altus Group, a commercial real estate data, technology, and advisory services company. In this capacity, he oversees a number of initiatives related to technology, sales, marketing and corporate growth for the Expert Services US business unit.
Mr. Litkenhous was born in Jackson, MS, and lived in Birmingham, AL until 2002, where he also graduated from Birmingham-Southern College with a bachelor's degree in Political Science and History, and a Distinction in Leadership Studies. After a short stint as a fishing guide on Lake Champlain, VT he moved to Washington, DC to attend graduate school at the Kogod School of Business at American University. There he earned an MBA with a concentration in Real Estate and Urban Development and has worked in the commercial real estate industry since 2003, advising on matters related to property tax, valuation, acquisitions and development.
He is also an active speaker and lecturer at industry conferences and in classrooms on a number of topics such as team leadership, sustainable development and local real estate market trends.
He has previously served on the Board of Directors for the Children's Guild, helping to deliver their first Washington DC based charter school dedicated to educating special needs children. He also volunteers as a professional mentor with NAIOP, a national commercial real estate industry organization.