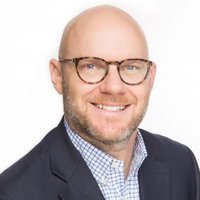 Phillip Marangella
Chief Marketing & Product Officer
,
EdgeConneX
Phillip has nearly 25 years of international marketing, strategy, and business development experience working in the Data Center, Telecom and Technology sectors for leading service providers. Prior to joining EdgeConneX, Phillip most recently worked for Equinix in various capacities in both marketing and business development.  In addition, Phillip had stints at Coresite, Verizon Business, MCI, Nortel, Globalstar, and Satphone.  Phillip was also a partner and founder of a tech consulting firm focused on international technology transfer and venture funding of university developed technology.
Currently serving as the Chief Marketing  and Product Officer at EdgeConneX, Phillip is focused on developing, evangelizing and executing the marketing and product strategy, ecosystem development for the  company. Phillip also serves on the marketing advisory boards for Lokker, Salute Mission Critical and Infrastructure Masons.
Phillip won the prestigious Infrastructure Masons champion awards for both Diversity & Inclusion and Education in 2021 for his work developing and mentoring the HBCU Capstone Programs. Phillip has also led initiatives in support of veterans and women.  Lastly, Phillip was ranked as a top 10 marketing executive in the industry by DataCentre magazine.
Phillip holds a Bachelors in Political Science from the University of California, San Diego, and a Masters in Multinational Commerce from Boston University.