Phillip Marangella
Chief Marketing Officer

,

EdgeConneX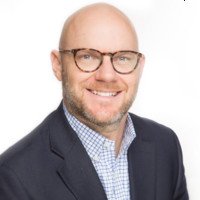 Phillip has over 20 years of international marketing, strategy, and business development experience working in the Data Center, Telecom and Technology sectors for leading service providers. Prior to joining EdgeConneX, Phillip most recently worked for Equinix in various capacities in both marketing and business development. In addition, Phillip had stints at Coresite, Verizon, MCI, Nortel and Globalstar. Phillip was also a partner and founder of a tech consulting firm focused on international technology transfer and venture funding of university developed technology.
Currently serving as the Chief Marketing Officer at EdgeConneX, Phillip is focused on developing, evangelizing and executing the marketing strategy and ecosystem development for the company. Phillip also serves on the advisory boards for Apomaya and Infrastructure Masons.
Phillip holds a Bachelors in Political Science from the University of California San Diego, and a Masters in Multinational Commerce from Boston University.