US data center provider EdgeConneX has launched an 'Edge' data center in Buenos Aires, Argentina.
The carrier-neutral EDCBUE01 facility in Parque Industrial Pilar has 1MW N+1 power capacity in its first phase, 3MW initial total design capacity, and the ability to be upgraded to 10MW N+1.
The facility was deployed in eight months from ground breaking, but was formally announced over a year ago.
Its first in South America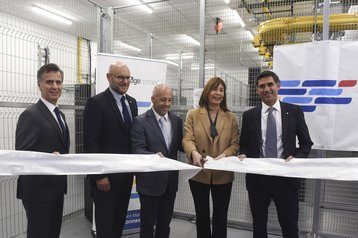 "We are honored to collaborate with the local Buenos Aires and national Argentinian government entities, as well as our service provider customers and partners to bring a carrier-neutral Edge data center to Buenos Aires," Phillip Marangella, EdgeConneX CMO, said.
"As we continue to expand our Edge footprint globally, we look forward to enabling our customers' growth in South America by facilitating the fastest and most reliable delivery of cloud, content, network and other services closer to their end users with a premium edge data center offering in Buenos Aires."
EdgeConneX specializes in data centers located at the network edge, in highly populated areas; unlike some of its competitors, the company understands Edge as a collection of sites of all sizes, and not just micro data centers.
The new 'Edge' data center received support from the Argentina Investment and Trade Promotion Agency (AAICI) and the Municipality of Pilar.
Francisco Cabrera, advisor the President and former Minister of Production of Argentina, said: "The EdgeConneX Buenos Aires data center brings a significant boost to the economic development of the region.
"The introduction of Edge technologies and access to content and cloud on-ramps will only serve to entice additional investment in the region - further solidifying Buenos Aires as a technology and connectivity hub in South America. We are very excited to be a part of the grand opening and to welcome EdgeConneX innovative Edge data center model to Argentina."