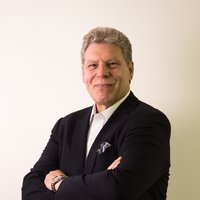 Michael Foust
Chairman
,
Bridge Data Centres
Michael Foust is a co-founder and Executive Chairman of Bridge Data Centres with over 30 years of experience in data centre investment, development and operations as well as institutional real estate investments including development and portfolio management. Currently, Bridge delivers data centre facility solutions to Cloud, enterprise, e-commerce, and IT service providers in India and Malaysia.
In addition, Michael is the Chairman of ChinData Group, formed through the merger between Bridge Data Centres and ChinData in July 2019. ChinData is a leading Hyperscale, custom build data centre provider with facilities currently in Beijing, Huailai and Shenzhen as well as regional markets outside of Shanghai and Beijing.
Michael was a founder of Digital Realty Trust, Inc. (NYSE: DLR) San Francisco where he led the company's IPO and served as Chief Executive Officer and as a Director from 2004 to 2014, expanding the company to an enterprise value of approximately $14 billion across 120 properties in 32 markets across the globe. The company was the first public data centre REIT and grew into one of the largest owners, developers, and operators of data centres in the world with investments in North America, Europe, and Asia Pacific.
He also was a founder of the private equity firm GI Partners in Menlo Park, CA where he served as a Managing Director from February 2001 to the DLR IPO in 2004. He was responsible for real estate investments at GI Partners, with a strong focus on technology related assets including data centres and telecom facilities. This portfolio was taken public as Digital Realty Trust (NYSE: DLR) in 2004.
Michael also serves as a senior advisor for the data centre industry to Digital Bridge Holdings, LLC of Boca Raton, Florida and is the Chairman of DataBank, Ltd. and Vantage Data Centers.
Michael received his MBA from Harvard Business School, and his Bachelor of Arts degree, magna cum laude from Harvard University.