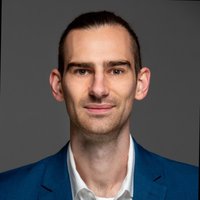 Lucas Beran
Research Director
,
Dell'Oro Group
Lucas Beran joined Dell'Oro Group in 2021 and is responsible for coverage of Data Center Physical Infrastructure markets.
Prior to joining Dell'Oro Group, Mr. Beran spent five years as an analyst at Informa and IHS Markit covering data center infrastructure markets, including UPS, single-phase and three-phase power distribution, precision cooling, modular data center deployments and IT racks and enclosures. During his time, Mr. Beran advised clients on market size and forecasts, vendor landscapes, product development, marketing initiatives and consulted on prospective acquisitions. Mr. Beran also has two years of IT Operations experience from the Danish Institute of Study Abroad (DIS) in Copenhagen, Denmark, where he maintained the universities' server rooms and network closets.
Mr. Beran's research and analysis has been frequently quoted in leading trade and business publications including Bloomberg, CRN, Data Center Knowledge, Information Week, Mission Critical, SdxCentral, The NexPlatform, The Register, and The Verge. Mr. Beran regularly speaks at industry conferences such as Data Center Dynamics and Data Center World, and also presents to senior executives at corporations. Mr. Beran graduated cum laude with a B.A. in Economics and Applied Mathematics minor from the Honors College of Boise State University.