Luca Beltramino
Senior Vice President, Global Programs

, Uptime Institute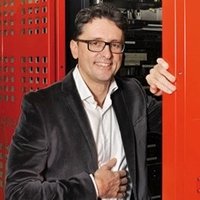 Luca Beltramino is currently leading Uptime Institute's "TIER-Ready" Global Strategy on Edge, Modular and Prefab Data Centers as Senior Vice President, Global Programs. This includes global strategy, marketing, communication, commercial alliances and sales operations. In his previous position at SUPERNAP, Beltramino and his team from 2016-2018 successfully launched the first-ever Switch-SUPERNAP Data Center built outside the USA. Today, SUPERNAP runs the largest and most efficient Data Center in Southern Europe 40 Mw – 42000 sqm.
From 2002 to 2015, as Managing Director of TelecityGroup Italy, Beltramino was part of the Senior Management Team that founded the TelecityGroup business, growing it into the largest European DC business and sold the company to Equinix for $3.8 billion. From 2015 to 2016 he served as Managing Director of Equinix Italia. Globally, Equinix is the largest operator of data centers, running 200+ DC facilities across 5 continents.
In 2015 Beltramino co-founded the OPEN HUB MED. OHM is the first and only Neutral Internet Hub of the Mediterranean Basin. OPEN HUB MED is the internet exchange point for the exchange of internet traffic between Italy, Northern Africa, the Middle East and Far East with 11 members including Swisscom-Fastweb, Interoute, Milano Internet Exchange, Supernap, Equinix, and Italtel. In 1999, Beltramino was part of the Senior Management Team that started the European business Interxion, the first-ever neutral colocation company in Europe. Beltramino has held and continues to hold various Non-Executive director roles in the Cloud and Data Center sectors. In December 2018, Beltramino received his Non-Executive Director master diploma from the Financial Times, London and is part of the FT NED Club.