Building the Edge
Watch sessions on-demand
A global discussion on edge infrastructure & innovation
Data centers at the edge: Resilient prefab and modular infrastructure - the Uptime Institute approach
This session took place on May 27, 2020
Please complete the following form to access the full presentation.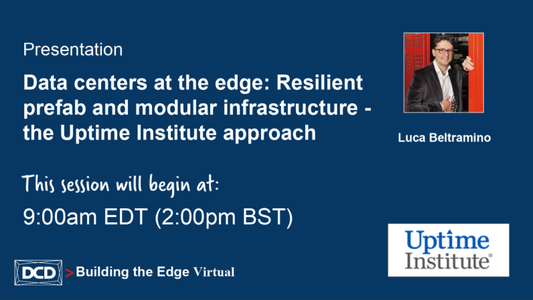 Data centers at the edge: Resilient prefab and modular infrastructure - the Uptime Institute approach
This session will cover the impact of new technologies on data centers today including the characteristics of the current generation of data centers. How does the age of hybrid, multi-cloud and edge impact on data centers (Edge, IoT); latency sensitive applications; and the companies developing edge? Examine what's driving greater development; pre-fab and modular data centers; and the Uptime Institute TIER-Ready approach and what it means.
Speakers
Brought to You by