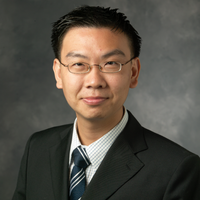 Kok-Chye Ong
Managing Director – Head of IDC Platform, Asia
,
Gaw Capital Partners
Mr. Ong joined Gaw Capital in 2021 as Managing Director – Head of IDC Platform, Asia (Ex-China). He spearheads Internet Data Centre (IDC) platform investments for Gaw Capital Partners outside of the China region.
Prior to joining Gaw Capital Partners, Mr. Ong worked in the Keppel Group of companies for 10 years in a number of roles including being a Senior Vice President and since 2014, as the Head of Strategy and Global Investments at Keppel Data Centres, a regional data centre owner and operator with over 25 data centres spread across the APAC and European regions. He has over 20 years of international experience in data centres, telecom and submarine cable development projects. He has strong track record in fundraising, growing data centre businesses in key markets in Asia and Europe, and leading investment teams to acquire data centres in Australia, Malaysia, Indonesia, Singapore, Hong Kong, Germany and in the Netherlands. He was ranked by Data Economy in 2018 as one of the world's top 25 finance deal makers in the data centre and cloud industry.
Mr. Ong received his Bachelor of Accounting degree from the Nanyang Technological University in Singapore and graduated from the Sloan Fellows Program at Stanford University with a Master of Science in Management from the Graduate School of Business in 2007. He is a Chartered Accountant (CA) in Singapore and Fellow of CPA Australia (FCPA) and a member of the Institute of Singapore Chartered Accounts (ISCA) and CPA Australia.