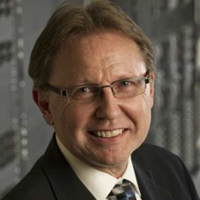 John Ford
Vice President
,
Sabey Data Centers
John Ford is an information and telecommunications industry veteran with 20 years of experience in executive management, technical sales and marketing for data center, IP and data carriers, as well as industry intelligence.
Appointed as Vice-President of Sabey Data Centers in 2010, John is responsible for developing and managing leasing, sales and marketing programs to address business needs for a wide variety of vertical markets including large enterprise clients, government agencies, internet service providers, telecommunication carriers, financial, healthcare and media companies. He joined Sabey in 2004 as a consultant and was brought into the company as the Director of Technology Real Estate in 2005.
Prior to joining Sabey Data Centers, John served as Director of Network Facilities for Terabeam Corporation, a rapidly growing free-space optics company; prior to that he was National Program Manager at Verizon where he was responsible for all communication infrastructure programs for the Boeing Company.