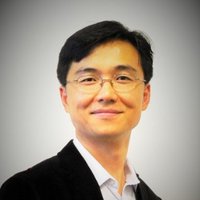 Eric Yang
Principle Mechanical Engineer
,
Vantage Data Centers
Eric is a Principle Mechanical Engineer at Vantage Data Centers.  He is responsible for the design and continuous innovation within Vantage' rapidly expanding data center foot print. He took full ownership of designing resilient, cost effective mechanical systems and sought new ways to enhance the reliability, scalability, and cost effectiveness of engineering designs.
Eric has over 18 years experience in mechanical engineering and has previously worked as a Senior Mechanical Engineer at AWS.  He holds two Master degrees in Mechanical Engineering both from Southeast University and Syracuse University.  He is part of ASHRAE Task force for Building Decarbonization and was involved in Building Decarbonization Retrofit Guide working group and Training & Education working group.  Off the clock, he enjoyed outdoor activities with his three sons.