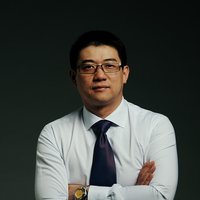 Dedric Lam
Regional Alliance Director
,
CBRE Global Workplace Solutions
I have worked at senior levels for over 20 years and led multiple organizations across all stages of their business life cycle. From startup through to maturity, I have led teams of 200+ staff, often across multiple international locations and have worked with companies including Alibaba, Amazon, Schneider Electric, JP Morgan, Equinix and Global Switch.

I am passionate about creativity, technology and the crossroad where they intersect. I am experienced in the areas of experiential marketing, event production, business intelligence, IT infrastructure and have worked in New York, Toronto, Sydney, Hong Kong, Singapore, Kuala Lumpur, Mumbai, Dubai and Shanghai.