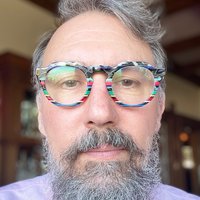 Craig Pennington
Vice President of Data Center Engineering
,
Oracle
Craig Pennington is Oracle's Vice President of Data Center Engineering for Oracle Cloud Infrastructure (OCI). In his role, he is responsible for the specifications and designs for datacenter infrastructure supporting OCI's services in over 150 locations worldwide. His teams drive innovation, lead the rapid deployment of new regions, advance OCI's sustainability stance.
Prior to joining Oracle, Craig was Vice President of Design for Equinix, where he delivered improved quality and cost improvement for the company's global portfolio of datacenters. He was also the engineering lead for support of Equinix's sustainability goals and accelerated innovation in datacenter design, construction and management.
Craig joined Equinix from NTT where he worked for 10 years in the European Managed Services business, eventually as VP of Operations overseeing the design, implementation and support of a wide range of customers and accreditation programs.