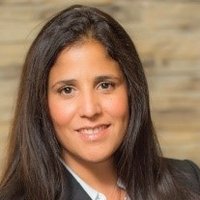 Claudia Massey
Global Vice President of Business Operations - Cloud and Service Provider Segment
,
Schneider Electric (Life Is On)
Claudia Massey is Global Vice President of Business Operations for the Cloud and Service Provider Segment for Schneider Electric. She has over 20 years of experience working for Fortune 500 Companies. Experienced in building operational excellence, customer satisfaction, continuous improvement, and quality teams within the IT industry. She has an exceptional track record of balancing Operational Results, Customer Satisfaction, Change Management, Winning Culture while driving Cost Optimal Solutions. She is a cross-cultural leader with experience managing teams globally.
In her current role, she leads a team that drives has executed digital transformation while driving operational excellence and a consistent full life cycle experience to cloud and colocation clients globally. Claudia has been involved in the Data Center business for the past 10 years in the capacity of Global Customer Satisfaction and Quality, Strategy and Operations.
Prior to Schneider Electric Claudia worked for 15 years in IT companies managing logistics and operations. Claudia was highlighted and recognized as a member of CRN's Women of the Channel list for 2017, which identifies female executives in the IT channel who exhibit outstanding expertise and vision in their roles. She serves as a commissioner in the Mexican American Culture Center Advisory Board in Austin, Texas. She is the co-chair of Infrastructure Masons Hispanic/LatinX Group. Claudia holds a BS degree in Industrial Engineering from St. Mary's University in San Antonio Texas and a Masters of Manufacturing Management from The Pennsylvania State University.