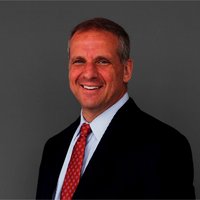 Charles McCarthy
Chief Operating Officer, Mission Critical
,
Suffolk Construction
Charles McCarthy is Chief Operating Officer, Mission Critical at Suffolk Construction. McCarthy comes to Suffolk with 18 years of experience in the construction industry, with an emphasis on managing highly complex mission critical facilities. Prior to accepting his new position at Suffolk, McCarthy was Construction Executive of the Federal Contracting and Mission Critical Groups for the Minneapolis-based firm M. A. Mortenson Construction. He has also held leadership positions with DPR Construction and Clark Construction Group, where he managed construction of numerous mission critical facilities for federal government agencies as well as private clients.
To name a few projects, McCarthy managed the construction of a $1.3 billion federal government data center in Utah; mission critical data centers for Yahoo in Lockport, NY and Quincy, Wash; projects for Digital Realty in Northern Virginia; a 30,000-square-foot, Tier III facility for the FBI; as well as a government headquarters facility in McLean, Virginia featuring a 20,000-square-foot Tier IV data center.
McCarthy received two master's degrees—one from Texas A&M University in Construction Management and another from the University of Wisconsin in Urban and Regional Planning. He graduated with a Bachelor of Arts degree in Earth and Planetary Science from Johns Hopkins University.